Rescue
Sub-links for this page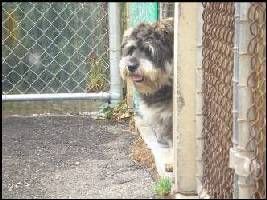 What We Do/About Us
The Schnauzer Club of NSW Inc has set a precedent amongst breed clubs throughout Australia to rescue.
We believe that "if you breed - you rescue".
Our rescue service has been in existence for many years and during that time we have successfully rehomed many dogs that were surrendered to our Club or were otherwise homeless.
If you have a genuine need to rehome your dog, we will rehome a surrendered dog, at a cost of $50.00 to the owner. The Club has foster carers who will take in a rescues, and care for them until a new home is found.
Our Rescue programme can on occasion be heavy going on all concerned however, being such a worthy cause, our efforts are mostly rewarded with pleasing results and happy endings.
SCNSW Inc is always grateful for donations to keep our rescue program ready, willing and able, to step in whenever a Schnauzer needs rehoming, so please take the time to donate and help rehome a Schnauzer in need - as this is our breed.
Our Schnauzer Rescue is run by volunteers who are involved because of their love for the breed. Most have jobs and families and fit in rescue work when they can and at their own expense. Please be patient and we will deal with requests as soon as possible. Our rescue dogs are worth waiting for!

Please help by making a donation so that we can help re-home unwanted and homeless Schnauzers.

Cheques should be made payable to:
The Schnauzer Club of NSW Inc
and posted to:
The Treasurer
C/- Jane Jackson, President
Schnauzer Club of NSW
7A Eulalia Street
West Ryde NSW 2114

alternatively
you can direct deposit funds to SCNSW Inc at
St George Bank - BSB 112-879 Account Number 041187078
(Please: note your deposit as 'Rescue Donation' AND ensure you include your surname)
Please note - our Rescue List is currently closed. Check our Facebook site for updates.
Adoption/Foster
The Schnauzer Club NSW Inc is very pleased to advise that due to the excellent network and relationships built by our Rescue Co-Ordinator, Glenda Renshaw, we currently have no dogs readily available for rescue. Please check out the Facebook site - Schnauzer Rescue NSW for updates.
If you require further information regarding rescue activities you can email: [email protected]
Buy a Schnauzer a Bone or a Home
You may not realise that our adoption fee comes nowhere close to covering the costs involved in rescuing, rehabilitating and rehoming a Schnauzer. Some Schnauzers come to us adoption-ready, but many others need significant veterinary care and socialization. We thought you would be interested in seeing some of the things your generous donations buy for our rescued Schnauzers.
| | |
| --- | --- |
| Heartworm preventative | $15 |
| 15 kilogram bag dry dog food | $25 |
| Pick up and administration | $25 |
| Teeth cleaning – hand scale | $35 |
| Vaccinations & heartworm test | $100 |
| Bedding | $20 |
| Spay or neuter | $150 |
| | |
| Average cost per rescue | $350 |
| | |
Contact Details
President - Jane Jackson
Sydney, NSW, Australia
Email :
[email protected]